El 13 de noviembre y bajo todos los protocolos sanitarios de las autoridades de Quintana Roo, se inició el registro y entrega de kits a todos los jugadores dentro de las instalaciones de Tulum Nation Membership, para la IV Edición del torneo de golf "PGA Riviera Maya Championship 2021".
El escopetazo de inicio estuvo a cargo de Fernando Padrón, director de PGA Riviera Maya para una competición repartida en 18 hoyos en modalidad de juego A Go-Go Scramble con equipos de 3 jugadores.
El torneo transcurrió en el campo PGA Riviera Maya, impresionante obra de arquitectura paisajística donde el reconocido Robert Trent Jones II, quien ha logrado crear una espectacular sinergia con el campo de golf dentro de la selva maya, lagos naturales y cenotes.
Los 130 participantes internacionales presentaron su comprobante oficial de hándicap, desarrollando su juego regido por las reglas de la USGA (United States Golf Affiliation) adaptadas por la Federación Mexicana de Golf (FMG) y las reglas locales.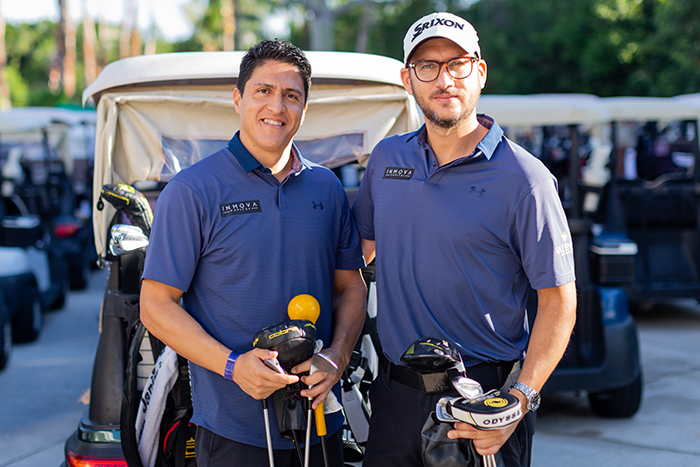 Entre los premios para los ganadores destacaron un automóvil BMW último modelo, una propiedad en Tulum Nation Membership, con un valor de más de 280,000 dólares; un carrito de golf Clubcar Tempo eléctrico 2022; además de una rifa y divertidas actividades por parte de los patrocinadores.
Además, se ofreció un cóctel de bienvenida al torneo para todos los participantes en la Casa Membership con una recepción del director de PGA Riviera Maya Fernando Padrón al PGA Riviera Maya Championship 2021. 
"Desde 2020, en Grupo Piñero firmamos una alianza estratégica con la Asociación de Golfistas Profesionales de América (PGA of America). Estamos muy contentos, ya que este acuerdo además significa un importante impulso para el posicionamiento del negocio y la práctica de golf de la compañía en este hermoso destino. Este acuerdo nos permitirá seguir trabajando y evolucionando para crear experiencias únicas de golf, de la mano de una de las mayores asociaciones a nivel internacional y ahora tenemos mensaje especial del Directivo de PGA of America", señaló.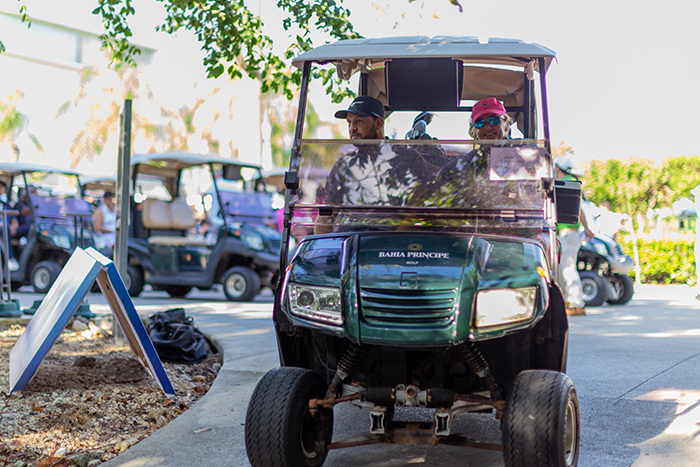 El evento contó con un enlace especial de Sean Thornberry Senior International Growth Lead of PGA of America, quien brindó un mensaje para desear a todos los participantes lo mejor para este campeonato, así como un mensaje de Patrick Newcom (jugador profesional de golf USA) y ganador del más reciente PGA Tour LATAM.
Tras seis horas de juego, los ganadores fueron, en primer lugar, para el equipo conformado por Neil Mora, Steve Brief y Scott Vacca con 54 golpes netos; el segundo lugar, fue para la tercia constituida por Gerónimo Gutiérrez Escamilla, Rogelio Ortiz Pérez y Roció Ortiz con 56 golpes netos; y el tercer sitio fue para los jugadores Ricky Carrillo, Martín Aron y Álvaro Moya, con 58 golpes netos, respectivamente.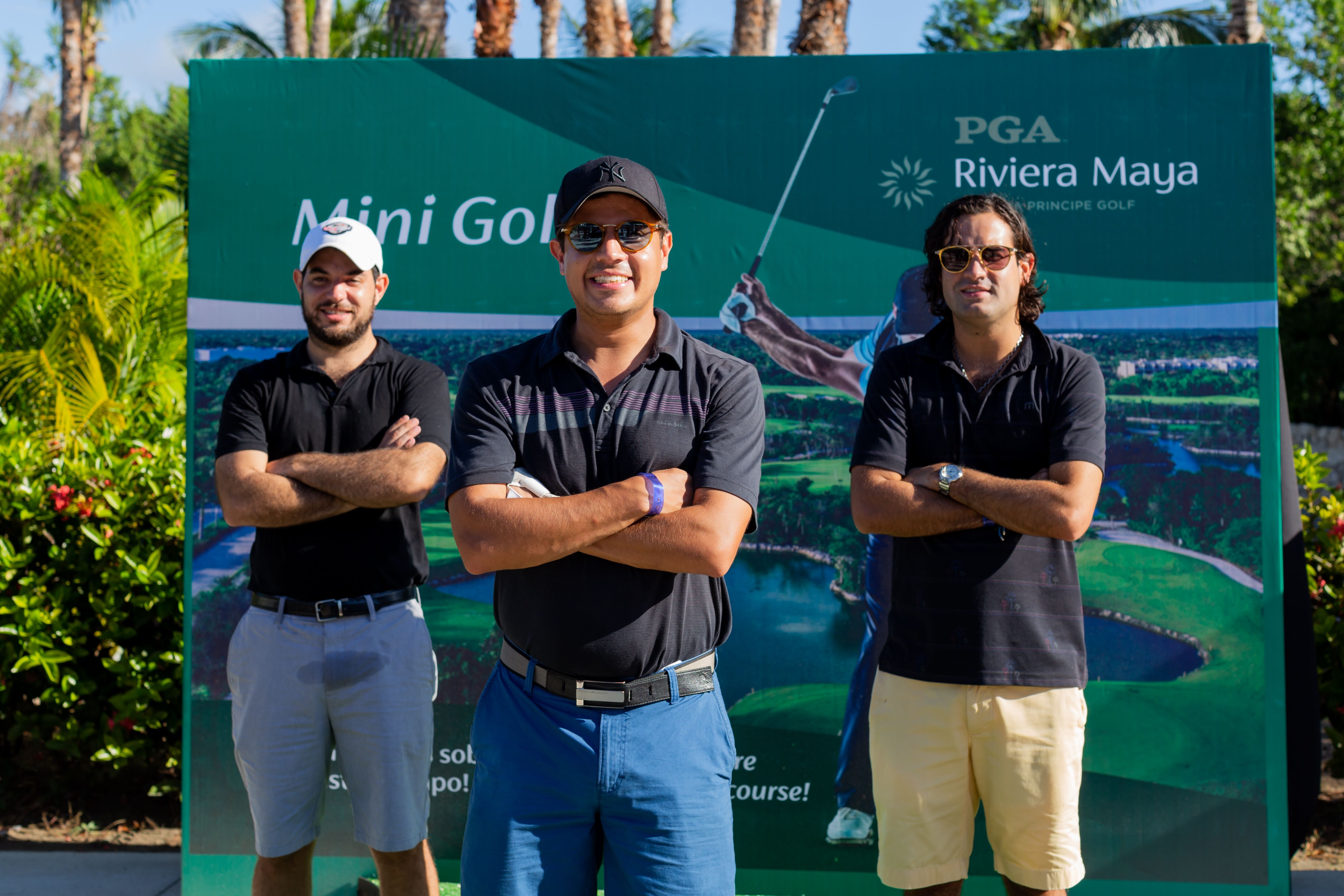 "Todos los que conformamos parte de PGA Riviera Maya by Bahia Principe Golf seguiremos con la organización de torneos de primer nivel nacional e internacional,  como es nuestro Championship con el firme compromiso de ofrecer una mayor exposición y difusión del golf. Este compromiso  se encuentra alineado con la reciente alianza estratégica de Tulum Nation Membership, tanto con PGA of America para los próximos 10 años, así como la más reciente con Troon, la empresa de origen norteamericano, considerada como la más grande del mundo en administración, desarrollo y advertising and marketing de golf equipment de golf", reveló Fernando Padrón.
Padrón agregó que el aval de la PGA convierte a Tulum Nation Membership "en la única instalación de golf de Latinoamérica que cumple con los estándares y coincide en los ideales de una marca tan prestigiada, la infraestructura, operación, presencia en diferentes destinos, pero sobre todo la calidad del campo, el servicio y la amplia experiencia que tenemos en este tan apasionante juego".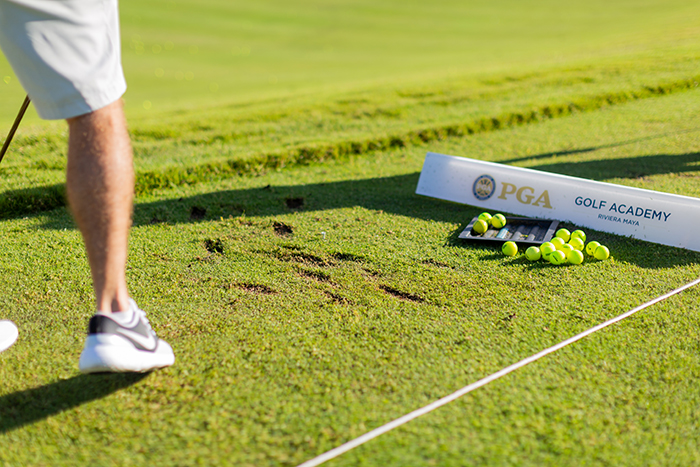 Con el evento, Tulum Nation Membership reforzó su compromiso con este segmento con sus alianzas estratégicas como lo es con la PGA of America y la más reciente con Troon, la empresa más grande del mundo en administración, desarrollo y advertising and marketing de golf equipment de golf.