Ya se han entregado los Billboard Awards 2016 en los que ni Britney Spears estrenó su nuevo tema como se dijo en un principio ni cantó con Madonna para rememorar viejos tiempos. Aun así, hubo espectáculo, y mucho y un gran triunfador: The Weeknd. Estos son los protagonistas de unos premios que reconocen a los artistas con más éxito del año en Estados Unidos teniendo en cuenta la venta de álbumes, singles, su presencia en las radios, giras y repercusión en las redes sociales.
#ADELE. Taylor Swift está en 'modo break' así que period la noche de Adele que, como está de gira, no acudió a la gala. Eso sí, para agradecer los cuatro premios que se llevó, entre ellos el de mejor artista del año, aprovechó la ocasión para presentar su nuevo vídeo, Ship my love (to your new lover). También se llevó estatuilla por ser la mejor artista femenina y por la canción con mayores ventas (Howdy) y el High Billboard 200 Album (25).
#THE WEEKND. No pudo con Adele en la categoría principal de mejor artista del año pero sí se llevó otras 7 estatuillas de las 19 nominaciones con las que partía. Lo ha dejado claro, Abel Tesfaye (ese es su nombre actual) tiene mucho que decir y se ha convertido en uno de los artistas del momento. Su novia, Bella Hadid, debe sentirse muy orgullosa. Eso de estar en el squad de Taylor Swift le ha venido muy bien… bueno y que tiene un talentazo que no se puede discutir.
INSTAGRAM/ The Weeknd, el gran triunfador de los Billboard Awards 2016. /
#BRITNEY SPEARS. Sí, cumplió y llenó el escenario de nostalgia porque Britney no presentó canción nueva sino que repasó algunos de sus mayores éxitos en un medley que subió la temperatura. Vestuario provocativo, coreografías sensuales y…PLAYBACK… una pena no escucharla en directo. No importa, su carisma sigue intacto y el público se mostró encantado y entregado.
Le entregaron el premio Millenum y se lo merece por todo lo que ha supuesto su carrera. Que conste que sólo Beyoncé y Whitney Houston tienen este premio.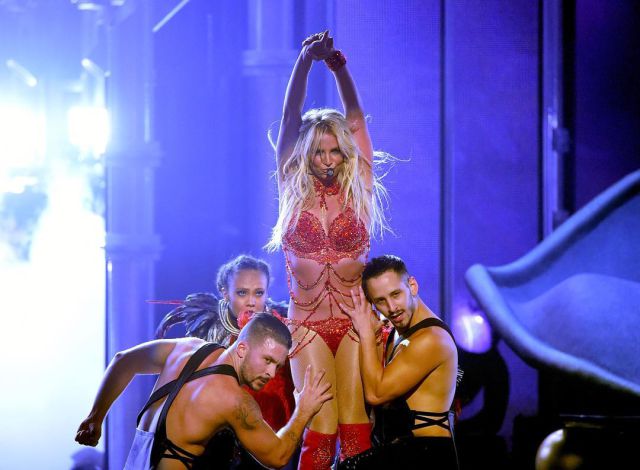 INSTAGRAM/ Una sugerente Britney Spears recordando viejos tiempos. /
#MADONNA. Uno de los momentos más emotivos de la noche llegó con el cierre que tuvo a la 'reina del pop' como protagonista. No cantó con Britney (que hubiera sido un puntazo) pero se vistió de púrpura y cogió el bastón para recordarnos que Prince fue uno de los grandes y que su muerte el pasado 21 de abril fue un gran mazazo para los que aman la música.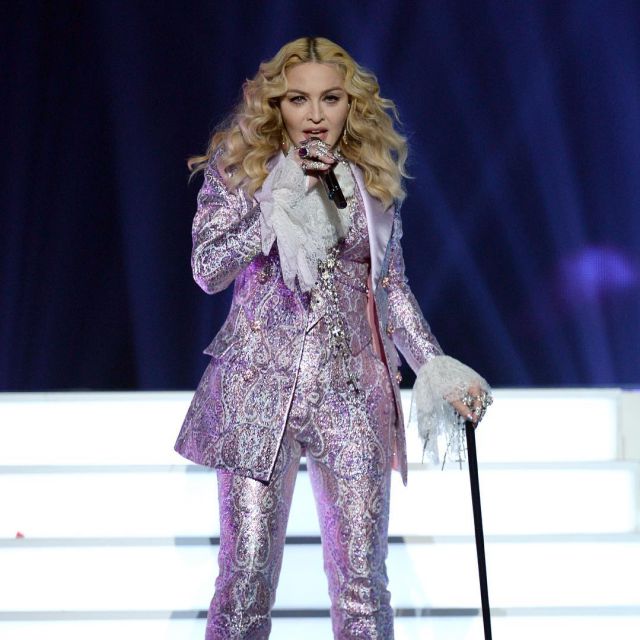 INSTAGRAM/ Madonna se emocionó con su homenaje a Prince. /
Comenzó cantando Nothing compares 2U, el tema que a muchos nos recuerda a Sinead O'Connor, porque fue ella quien lo popularizó, pero que escribió el genio de Minneapolis. Luego se unió a ella en el escenario Stevie Surprise para cantar, juntos, Purple rain, su gran clásico. Imposible no emocionarse. "Gracias Prince Rogers Nelson por todo lo que nos has dado", decía Madonna.
#CELINE DION. Otro momento emotivo fue cuando Celine Dion recibió el premio Icono del año. En su primera aparición en televisión tras el fallecimiento de su marido el pasado enero, recibió el galardón de manos de su hijo René Charles y no pudo evitar soltar unas lágrimas. "Gracias a la gente que creyó e mí. A mi madre, que escribió mi primera canción. A mis hijos. Y a mi esposo que sé que seguirá cuidándome desde arriba. El espectáculo debe continuar". Y lo hizo, sobre todo porque ella se encargó de hacer una versión de este clásico de Queen.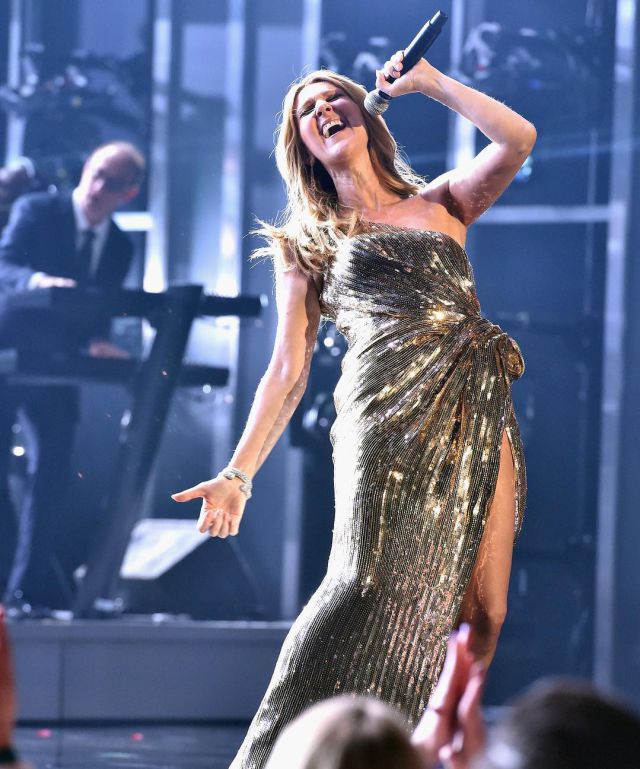 INSTAGRAM/ The present should go on con Celine dion en su reaparición televisiva. /
#ENRIQUE IGLESIAS. Junto a Nicky Jam se llevó el premio a mejor canción latina por El perdón. Parece que a esta canción todavía le queda mucho recorrido y mira que ha llovido desde que se metiera irremediablemente en nuestras cabezas el pasado verano.
#DEMI LOVATO. Cantó su Cool for the summer time y demostró que es una mujer reivindicativa. Si ya había cancelado su concierto en Carolina del Norte como protesta por la ley sobre el uso de baños públicos por parte de personas transgénero, siguió con su protesta luciendo una camiseta con un símbolo de baño inclusivo.
#JUSTIN BIEBER. Recibió el premio de mejor artista masculino. "No soy realmente un hablador, pero le diré gracias a mi familia. Quiero darle las gracias a Dios. Quiero agradecerle a todos los que creyeron y creen en mí", dijo en su discurso. También actuó rodeado por un gran equipo de bailarines que demostraron tener más energía que él.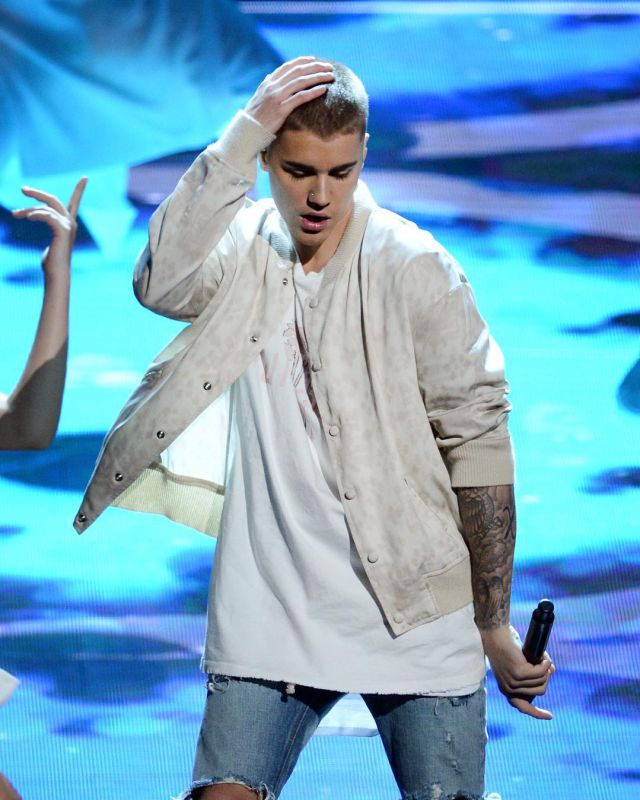 INSTAGRAM/ Justin Bieber también actuó y se llevó premio. /
#KESHA. La cantante consiguió poner a la audiencia de pie tras su homenaje a Bob Dylan. Acompañada por piano y violín interpretó It ain't me babe demostrando su gran capacidad vocal. Y todo esto después de que su productor, Dr Luke, primero cancelara esta actuación y luego (tras prometer ella que no hablaría de la demanda que los tiene enfrentados) le permitiera acudir.
#PINK. Seguimos con el tema actuaciones porque una de las más llamativas fue la de Pink que presentó su último tema, Similar to fireplace, recurriendo a sus habituales acrobacias.
#GWEN STEFANI Y BLAKE SHELTON. La voz los convirtió primero en pareja profesional. Luego llegó el amor cuando los dos acababan de romper con sus matrimonios. Ahora son una pareja en todos los sentidos que no tienen miedo a esconder su amor y que, además, comparten música. Juntos interpretaron su Go forward and break my coronary heart entre miradas y gestos cómplices.
INSTAGRAM/ Gwen Stefani y Blake Shelton, una pareja dentro y fuera del escenario. /
#MUCHOS MÁS. La gala duró tres horas y fueron muchos los que pasaron por el escenario. Rihanna y Ariana Grande demostraron su potencia vocal, Nick Jonas subió al escenario acompañado por Tove Lo, Shawn Mendes y Fifth Concord hicieron las delicias de los más jóvenes y Meghan Trainor interpretó su apuesta generacional, No.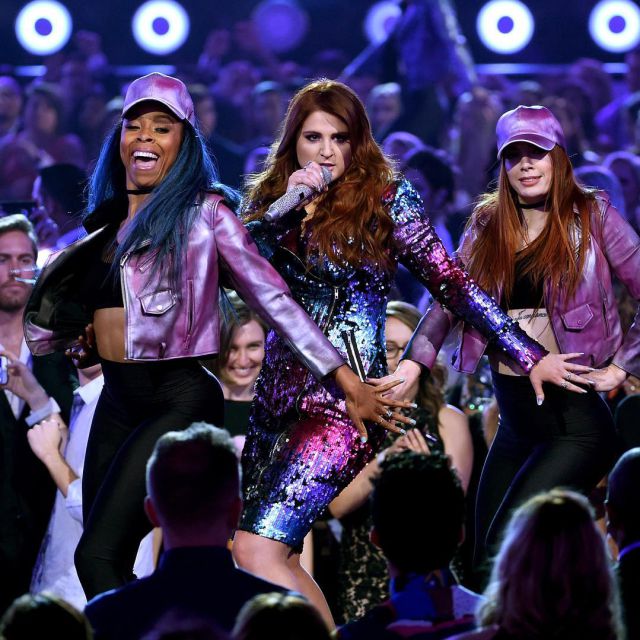 INSTAGRAM/ Meghan Trainor volvió a decir No. /