La cantante Girl Gaga une creatividad y arte con Dom Pérignon, una de las bodegas más importantes en el mundo de los espumosos. Su fruto: ediciones limitadas, creatividad desbordante, una campaña artística de la marca y hasta una escultura de edición limitada diseñada por la artista.
Con una producción limitada de 110 exclusivas unidades, la escultura de edición limitada creada por Girl Gaga para Dom Pérignon se comercializará en ventas privadas y podrá verse en los establecimientos emblemáticos de Dom Pérignon. Los beneficios obtenidos por Dom Pérignon se donarán a la fundación Born This Means de Girl Gaga.
Sobre el primero de los vinos, la cosecha 2010 de Dom Pérignon Vintage se presenta como un espumoso fresco. Mientras que Dom Pérignon Rosé Classic 2006 es un vino rosado de Pinot Noir maduro y profundo.
Dom Pérignon Classic 2010
Todo proceso creativo tiene sus limitaciones. Para Dom Pérignon, es la cosecha. El compromiso absoluto de dar testimonio de cada año, sean cuales sean los desafíos.
El invierno de 2010 fue riguroso, la primavera seca y tardía.  Después de una década particularmente soleada, tal frescor resultó sorprendente.  El verano fue caluroso, pero no excesivamente. Solo dos días de lluvias torrenciales trastocaron esta trayectoria preferrred.  En pocos días, la botrytis se desarrolló en las uvas, principalmente en las pinot noir.
Esto desencadenó una carrera contrarreloj:  las vides aún no estaban completamente maduras, pero había que tomar una decisión.  De esta forma, Dom Pérignon desplegó todos sus recursos para trazar un mapa preciso que delimitara la madurez y el buen estado de cada parcela de su viñedo, salvando así la cosecha.
La nariz de Dom Pérignon Classic 2010 evoca tanto la frescura de un jardín inglés después de la lluvia como la exuberancia de un jardín tropical. Tiene una profundidad terrosa que se afirma en el paladar, trazando una presencia sólida y acogedora.
Cata del vino
Nariz: la dulzura luminosa de la fruta tropical (mango verde, melón, piña) brilla al instante. Después cede a notas más templadas, el cosquilleo de la ralladura de naranja, la niebla de una mandarina. El vino respira, revelando su frescura. La flor después de la lluvia. Una sensación táctil de peonía, jazmín y lila.
Boca: el vino impone de inmediato su amplia presencia, plena y masiva. Una sensación delicada domina puesto que lo táctil es rápidamente superado por lo aromático. El cuerpo se despliega generoso, firme y controlado. Después se contrae, dejando que el vino vibre con especias y pimienta. La energía se mantiene hasta un acabado salino centelleante.
Dom Pérignon Rosé Classic 2006
El clima de 2006 es globalmente cálido y seco, pero con contrastes. Aunque el mes de julio es canicular, el mes de agosto es inusualmente fresco y húmedo. Pero es el carácter casi estival de septiembre lo que outline la añada, secando los escasos focos de botrytis y ofreciéndole una madurez superior a la media. La cosecha comienza el 11 de septiembre y dura casi tres semanas.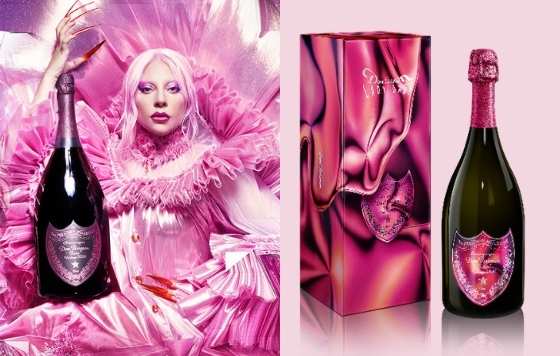 Dom Pérignon Rosé Classic 2006 es un espumoso maduro y profundo, el preludio de una ola envolvente y al mismo tiempo crujiente, firme y jugosa en el paladar. Esta energía, teñida de sensualidad y misterio, aprovechando el rojo de la uva pinot noir, nos lleva a un sorprendente last salino. En palabras de Vicent Chaperon, Chef de Cave Dom Pérignon, «Dom Pérignon Rosé Classic 2006 irradia una energía magnética».
Cata del vino
Nariz: el buqué es cautivador, maduro y profundo. Una combinación entre la oscuridad de las especias y del cacao. Unos frutos majestuosos: higo y albaricoque asados y naranja confitada. En conjunto se respira con acentos ahumados.
Boca: la amplitud del vino se extiende inmediatamente. La intensidad y la suculencia mantienen la nota, jugando con su faceta suave y crujiente. La sensación sedosa en boca se funde con una estructura suave, firme y granulada y una sugerencia ligeramente vegetal. La vinosidad se torna yodada.
Maridaje: Rosé Classic 2006 marida a la perfección con la cocina sencilla, modesta, pura, auténtica y tradicional del sur de Europa como Italia, España o Francia. 
Sobre el diseño de The Queendom
La polifacética artista se unió con Vincent Chaperon, en una colaboración para liberar toda su creatividad.
Por un lado, Girl Gaga, inspirando a otros a soñar, a experimentar, a expresarse. Y por el otro, Dom Pérignon, desafiando el límite de la creación con cada cosecha, revelando la armonía de una naturaleza siempre cambiante, el clima y las limitaciones únicas que trae consigo cada año.
La botella ha sido diseñada por Girl Gaga en colaboración con Nicola Formichetti. The Queendom se outline como «el universo en el que prende la chispa entre Girl Gaga y Dom Pérignon. Una celebración de la creatividad con Girl Gaga en el papel de una radiante y espectacular reina escoltada por Dom Pérignon, símbolo de inspiración compartida», según la propia internet del espumoso.
La botella de champagne que acompaña esta propuesta con Girl Gaga posee una franja iridiscente. Con ello se busca reflejar el flujo y el movimiento de un velo magnético, ondeando y cambiando su diseño para simbolizar un impulso very important. Éste sería el motor que lo lleve a trasgredir las reglas establecidas en la búsqueda por perseguir su propia visión de la vida.
Dom Pérignon x Girl Gaga Edición Limitada Classic 2010 y Rosé Classic 2006 está disponible a partir del 1 de octubre exclusivamente en www.clubdelgourmet.com, a partir del 5 de noviembre en las tiendas de El Membership del connoisseur, y a partir del 15 de noviembre en Lavinia y Lafuente.
Dom Pérignon Classic 2010: 200€
Dom Pérignon Rosé Classic 2006: 350€