El evento organizado por Quepe Excursions destacó el pasado fin de semana la bachata, el merengue, la salsa y la música urbana con varios exponentes en una jornada de tres días que inició el jueves y finalizó en la madrugada del domingo.
El jueves actuaron en el salón Filmore los típicos Urbanda y Banda Actual, seguidos del swing de Los Hermanos Rosario, para cerrar "L noche dominicana" en la primera jornada del Latin con los merengues románticos y bailables de Fernando Villalona Ël Mayimbe".
La segunda noche, el viernes, abrió con el más esperado de la 21 edición del evento, el cantante urbano Rochy RD, con una de sus primera presentaciones tras salir de la cárcel.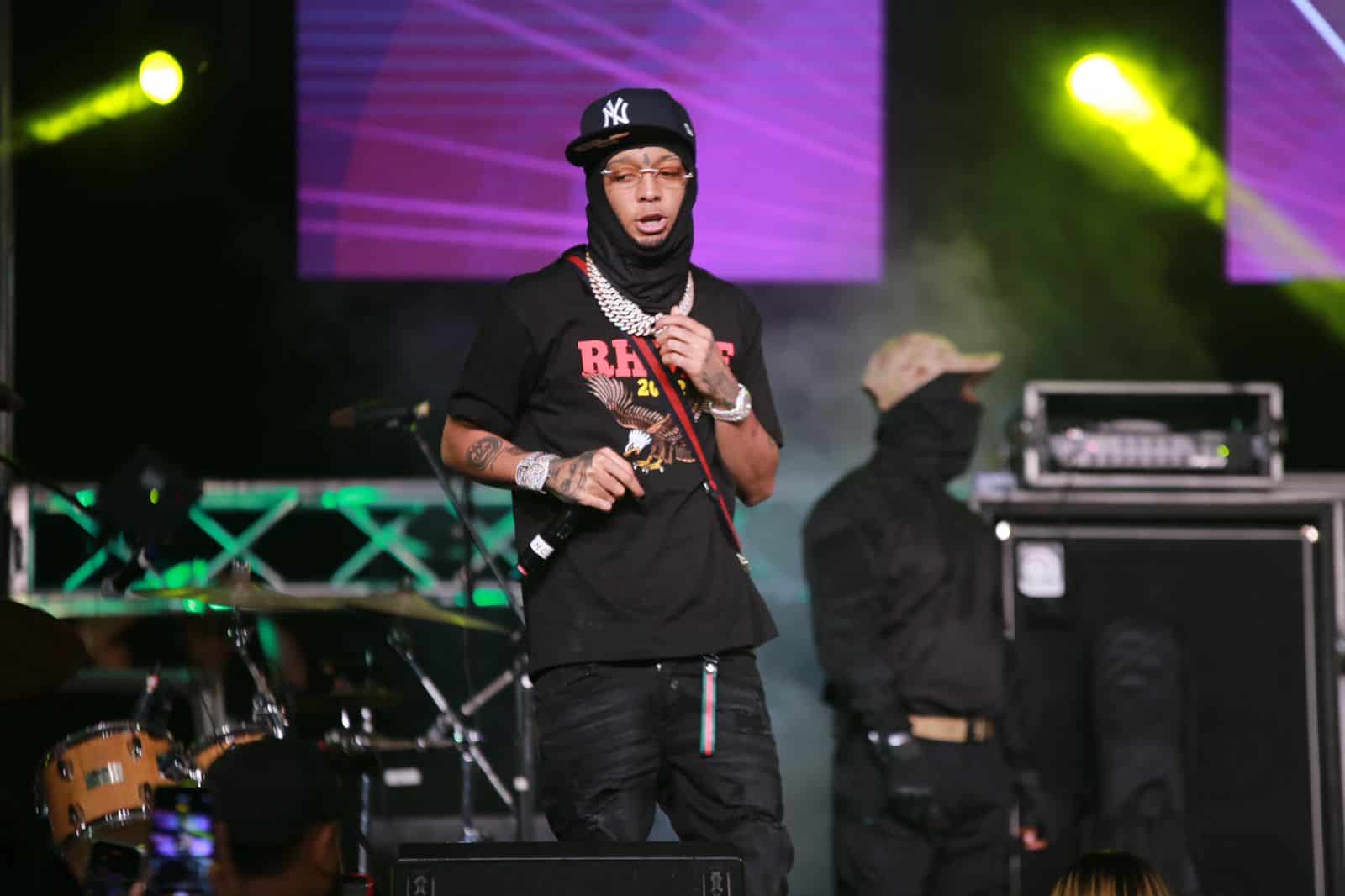 Rochy deleitó a los jóvenes del Latin con sus temas "Millonario", "Bobo de verdad", "Alta gama" y "Dile a tu amiga", entre otros acompañados por la algarabía del público.
Al cantante urbano le siguió Wason Brazobán con sus canciones "cortavenas" "La mujer que a mí me gusta", "La mala", "Mi reina", "Que vida" y "En un solo día", todas coreadas por las damas, seguido de Ala Jazá y los merengues "Es mi vida" y algunos "cowl" de Sergio Vargas y Alex Bueno.
La segunda noche finalizó con el urbano puertorriqueño Cosculluela y del país El Chaval de la Bachata con sus temas "Donde están esos amigos", "Háblame de ti", "Dile a él" y "Te puedes quedar". 
El sábado por la tarde el área de la playa recibió en una gigante tarima a la orilla del mar al urbano El Mayor Clásico y a los merengueros Miriam Cruz y Jandy Ventura, entre sol y area, mezclados con los "pinches" de algunos Djs.
El gran cierre con salsa
En la noche del mismo sábado la fiesta regresó al Salón Filmore para la despedida del "Latin Music Excursions 2022" a ritmo de salsa que inició con el salsero dominicano Luis Gálvez y sus versiones de los temas "Yo quería", "Buscando tus besos", "Cuando estés con él" y "No le temas a él".
El turno del también criollo José Alberto "El Canario" lo agotó con sus éxitos salseros "Bailemos otra vez", "Desesperado", "Hoy quiero confesar ", "Mis amores", "Discúlpeme señora" y "Sueño contigo".
Desde Colombia el in style Grupo Area of interest complació a los salsómanos desde las 12:.25 de la noche con La negra no quiere", "Una aventura", "Lo que diga el corazón", "No llores más", "Pajaritos en el aire" y Ëstoy pensando".
"Gracias por el cariño que siempre RD le ha manifestado al Grupo Area of interest", expresaron para ponerle fin a su presentación.
A la 1:45 subió el salsero puertorriqueño Tony Vega para entonar las composiciones "Esa mujer", "Ella es", "La carnada", de Braulio García, un homenaje al maestro Willy Rosario, para despedirse a las 3:00 de la madrugada con "Haremos el amor", de Xiomara Alfaro, "Uno mismo" y "Aparentemente".