Hace unas semanas, tuvimos el honor de entrevistar a nada más y nada menos que a Michael Gatt. ¿No lo conoces? Pues Michael Gatt es un compositor para cine y televisión, mente maestra detrás de la banda sonora de "Batman: The Lengthy Halloween (1 y 2)", "Blood Drive", "DC Tremendous Hero Women", y más recientemente "Teen Titans GO! & DC Tremendous Hero Women: Mayhem In The Multiverse".
---
¿Nunca te has puesto a pensar qué tan importante es la música en nuestras vidas? En plan, el hecho de poder escuchar una secuencia de sonidos que tengan sentido para tu subconsciente y le agregue algo de sentimiento por la manera en la que se escucha, que pueda transmitir el sentimiento que quiere es algo totalmente alucinante. Ahora, sabiendo eso es curioso pensar como es tan important para este punto, siento absolutamente necesaria para las producciones audiovisuales como el cine, television y videojuegos…
En nuestra entrevista (que por cierto la puedes ver acá) le hicimos una pregunta muy interesante: "¿Cual es la diferencia entre la música para Cine & TV y la música comercial?" y esto fue lo que nos respondió:
"…Hay mucho contraste entre ambas cosas y muchas diferencias… Para empezar, dependiendo de cómo te aproximes al arte, puede ser un esfuerzo solitario. Me refiero a que requiere mucho el poder producir y crear composiciones para television y películas. Dicho esto, son muchas horas por tu cuenta con tu instrumento, solo trabajando.

Supongo que en comparación a estar en una banda no hay nadie más que tenga que presentarse. Eres solo tú. Diría que tú y una página en blanco. Creo que eso tiene sus propias recompensas, ciertamente por la parte de autoría. Es divertido por arreglarlo y darle espacio a otras personas en el trabajo también."
Curiosamente haciéndole seguimiento a las palabras de Michael, la mayor diferencia entre ambas es el hecho de a pesar de que ambas requieren dedicación, el ser compositor podría ser una carrera un tanto más solitaria en comparación a hacer música comercial. Siguiendo sus palabras en la entrevista:
"Diría que, para empezar, lo mismo que puede hacer que componer para imágenes sea tan desalentado es lo mismo que puede ser su gracia salvadora. En el sentido de que ya estás componiendo una historia que está en la pantalla, la música ya está en frente de ti."
En este último argumento, Michael Gatt nos aclara algo que quizá sea obvio pero no te das cuenta hasta que te lo dices… componer para Cine o TV tiene la virtud de que la música tiene que transmitir el sentimiento que tienen los personajes involucrados en la película, serie o animación que estés viendo, para que gracias a su música o ambientación de fondo se sienta y se entienda muy bien ese sentimiento a transmitir.
"Como que tienes que inteligentemente hacerlo sonar de esa manera. Porque la audiencia lo sabe pero reitero… la imagen viene primero y luego la música sucede. Pero últimamente tu trabajo es hacer que parezca lo contrario"
¿Cómo lograr eso? Michael Gatt tiene la respuesta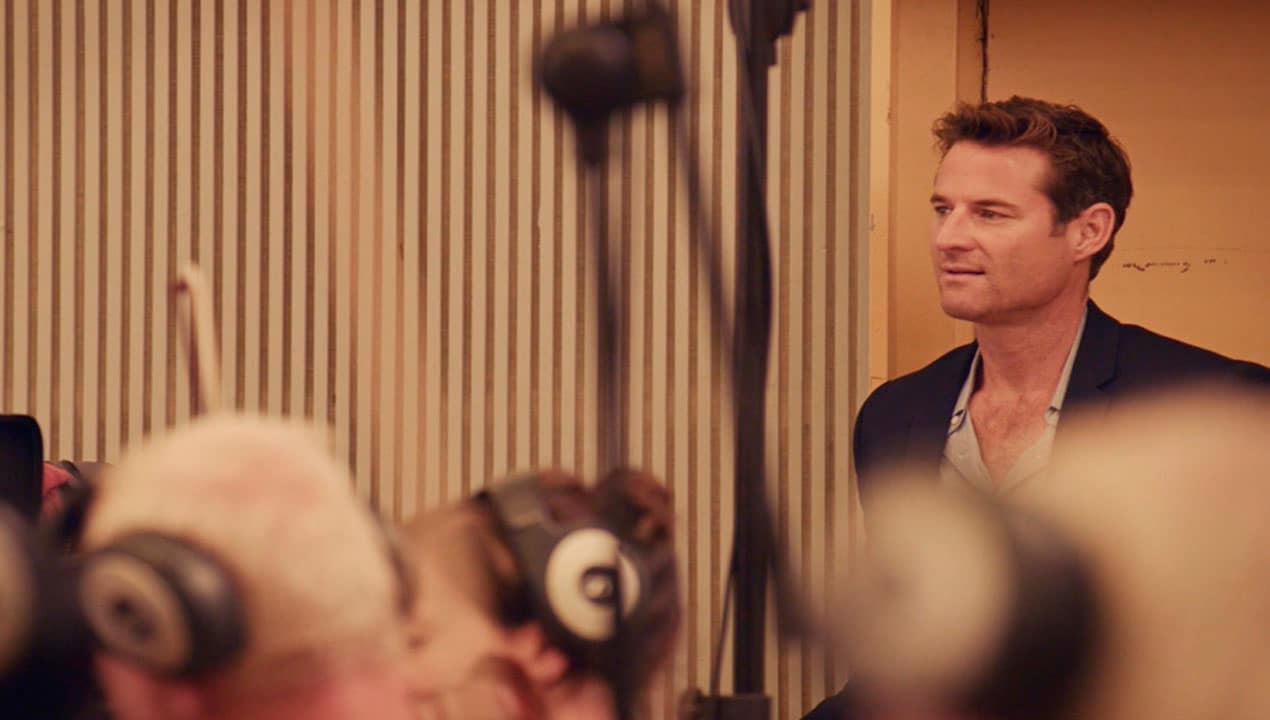 Gatt tiene años en la industria y por supuesto es alguien de quien quisieras recibir ciertos consejos o suggestions para ser músico o compositor para cine y TV. Dirante la entrevista también nos contó como poder transmitir al público esos sentimientos al público a través de la música:
"El primer paso es sentarse con los cineastas y hablar de lo que quieren emocionalmente en cada escena. Y como que ir probando y ver hacia donde dirige todo. Pero por el otro lado de eso puede ser muy desalentador la primera vez que lo intentas porque creo que cuando tocas en una banda o escribes una pieza musical no hay murallas. ¿Entonces nada tiene que aterrizar, sabes? Está bien si el acento se cae a los dos minutos y eso… Pero cuando estás componiendo para una imagen o animación, la cosa no solo cae en su lugar de esa manera."
Sin duda alguna sabemos que es un tema un tanto fuera de tópico dentro de la página, pero ciertamente esa parte de la entrevista fue interesante para mi y quería compartirla con ustedes y más proviniendo de un profesional en la industria como Michael Gatt.
¿Qué opinas al respecto? ¡No olvides dejar tu comentario!
Últimas entradas de Javier Marticho
(ver todo)