Aprovechan artistas celebración del Latin Grammy para lanzar nuevos temas musicales
En la recta remaining de noviembre y pasada la premiación del Latin Grammy la noche de ayer, las colaboraciones musicales estallan este fin de semana con la presentación de Ángela Aguilar junto a Jesse & Pleasure, la banda Maná al lado de Alejandro Fernández, Wos y Nicki Nicole desatan stream en la representación argentina. Por su parte la leyenda del hip-hop Snoop Dogg suelta un álbum, mientras que Brray, Adriel Favela y Jeepih se suben a los estrenos.
La menor de los Aguilar, Ángela presenta el videoclip oficial de su tema "Ella que te dio", junto a los hermanos Jesse & Pleasure. "Mexicana Enamorada", es el disco donde se incluye esta pieza en colaboración del dúo musical mexicano, tema romántico de desamor donde los tres artistas relatan una decepción amorosa con la producción de su padre Pepe Aguilar y CheChe Alara junto a la autoría de Jesse Huerta, Pleasure Huerta, Ale Zéguer y Blanca Rodríguez.
A la par del lanzamiento de este nuevo videoclip, no se puede dejar de lado que Ángela Aguilar se llevó la semana de los Latin Grammy, participando en la cena de "Individual of the yr" en la que se homenajeo a Rubén Blades, correspondiendo a Ángela cantar el tema "Ligia Elena", siendo la única cantante mexicana invitada al homenaje, además de la intérprete más joven.
El dúo de la agrupación Maná y Alejandro Fernández sorprendió la noche de ayer en la entrega del Latin Grammy con la interpretación del clásico tema "Mariposa traicionera", una nueva versión de sencillo acompañado de mariachi junto a su videoclip oficial, el cual acumula más de 200 mil reproducciones en YouTube.
En la escena argentina, el rapero Wos expone su segundo materials discográfico con "Oscuro Éxtasis", donde comparte créditos junto a Nicki Nicole en el tema "Cambiando la piel"; Ricardo Mollo en "Culpa"; Ca7riel para el sencillo "Niño gordo flaco", sumado a los títulos "Pared de cristal", "Contando ovejas", "Gato negro", "Buitres" y "Lleno de zafiros".
La escena del hip-hop está de gala pues este fin de semana el rapero estadounidense Snopp Dogg lanza su álbum "Algorithm", disco que encabeza una lluvia de colaboraciones de la escena que incluyen a Jadakiss, Dave East, YK Osiris, Nate Dogg, Warren G, Kurupt, Ice Dice, E-40, Mount Westmore, Wiz Khalifa y el puertorriqueño Joz-Z. 25 pistas que indagan en varios estilos. "Hay tant talento en este disco, tantos estilos de música, que rompe el algoritmo", dijo el ícono hip-hop. Recordemos que Snopp Dogg junto a Eminem, Kendrik Lamar, Blige y Dr. Dre actuarán en la próxima entrega del espectáculo de medio tiempo del Súper Bowl LVI.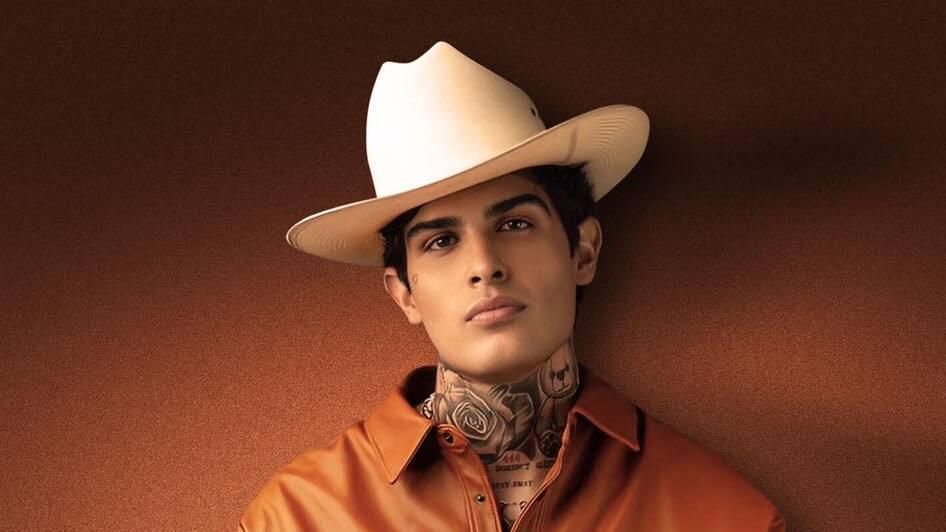 En el regional mexicano Adriel Favela estrena "Maldito", cuarto sencillo que se desprende de su próximo álbum "Cosas del diablo". El tema escrito por Brandon Reyes y Elvin, quienes además también colaboran en esta entrega como intérpretes, gracias al impulso que Adriel Favela les brinda a sus nuevos talentos que forman parte de Esperanto Music Group en asociación con Fonovisa Data.
En otro punto el artista urbano puertorriqueño, Brray lanzó hoy su esperado álbum debut 'Err Bambini'. La publicación de su nueva producción discográfica va acompañado por el estreno del tema "Te'Pue Cuidar", junto a Rauw Alejandro. 24 canciones junto a 20 artistas que colaboran para esta mega producción con Nicky Jam, Zion, Ovi, Jory, Juanka, De la Guetto, entre otros artistas. por su parte, Jeeiph, el cantautor venezolano que se configura como una de las grandes promesas del reggaeton y que se convirtió en un fenómeno viral de las redes gracias a su canción "Bonita", estrenó su nuevo sencillo "Tu Fragrance".
Otras de las colaboraciones de este viernes que invaden las plataformas de música son la de la aclamada cantautora, YEИDRY, y el embajador colombiano del reggaetón, J Balvin. Ambos unen voces en su nuevo sencillo "Instinto", fusionando el estilo de Balvin y la voz celestial de YEИDRY junto a la salida del videoclip oficial.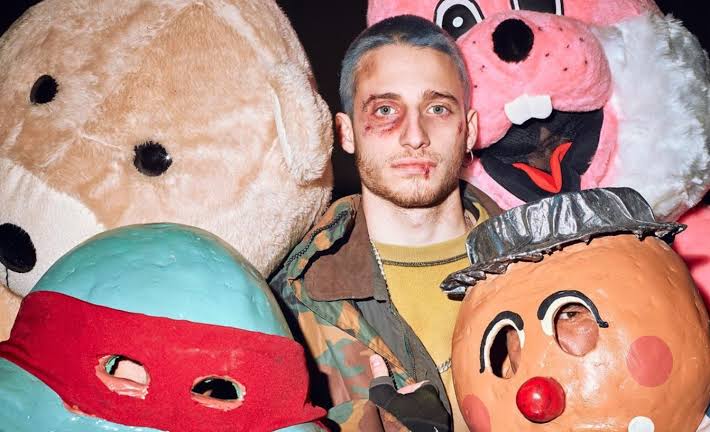 La cantautora venezolana Elena Rose sorprende en plena celebración de la semana del Latin Grammy con el lanzamiento de "Vogue", canción más susceptible de Elena hasta la fecha, es ella en conversación con los forasteros que intentan invadir nuestro espacio, las presiones sociales que nos rodean y las relaciones personales que la hacen luchar con todas sus emociones.
Finalizando, Ricardo Arjona prepara el estreno de "Blanco y Negro", la apuesta musical más atrevida del cantautor guatemalteco quien en su segunda parte incluye seis nuevas canciones. "Fluye" es el tema con el que Arjona nos da un vistazo a lo que será este disco, a la par de su gira homónima al álbum la cual cuanta con localidades agotadas en Chile y países de Europa.
Comentarios