13.05 / Movistar Drama
'Monster's Ball'
Estados Unidos, 2001 (112 minutos). Director: Marc Foster. Intérpretes: Billy Bob Thornton, Halle Berry, Heath Ledger, Sean Combs.
Monster's Ball traza una desoladora incursión en las entrañas del sueño americano, en un drama brutal que retrata la horrible relación entablada entre una joven madre acosada por la desgracia y un sujeto racista y agresivo. Dos personajes dolientes que encontrarán en el otro un refugio quizá temerario. El filme acierta a retratar con lacerante intensidad el peso del sentimiento de culpa, la necesidad de asideros afectivos y el dolor de la angustia no exteriorizada. Una obra tan asfixiante como magistral.
13.20 / Movistar Clásicos
'Los siete magníficos'
The Magnificent Seven. 1960 (125 minutos). Director: John Sturges. Intérpretes: Yul Brynner, Steve McQueen, Charles Bronson.
Todavía sorprenden la pureza narrativa y el virtuosismo de la puesta en escena de este clásico del cine del Oeste. Un relato que parte de los arquetipos para llenarlos de vida, que crea iconos con pasmosa naturalidad, que acumula diálogos incisivos y que vibra, vitalista y aguerrido, para atrapar la esencia del género con pasmosa naturalidad.
14.00 / Movistar LaLiga
Cuatro partidos en la jornada de Liga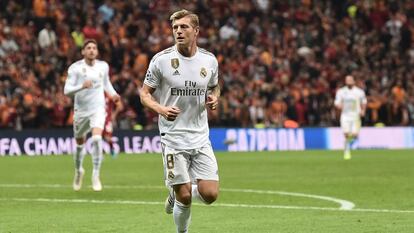 La vigésima jornada de Liga ofrece hoy cuatro partidos, que emite en directo Movistar LaLiga. El primero de ellos, el duelo entre Levante y Mallorca, comenzará a las 14.00. Más adelante, a las 16.15 llegará el enfrentamiento entre Actual Sociedad y Celta. A continuación, el Granada recibirá al Barcelona a las 18.30 y, para terminar, el estadio Santiago Bernabéu será el escenario del duelo entre Actual Madrid y Valencia a las 21.00
14.25 / Paramount Channel
'El orfanato'
España, 2006 (100 minutos). Dir.: Juan Antonio Bayona. Int.: Belén Rueda, Geraldine Chaplin, Fernando Cayo.
En su debut, Juan Antonio Bayona hizo alarde de oficio narrativo y de imaginación visible. El orfanato juega con elementos ya conocidos en el género terrorífico, aunque la private mirada de su director logra que, en muchas secuencias, parezcan nuevos. Y es que, aunque el desarrollo del relato no aporte demasiadas sorpresas y se atisben fácilmente varios de sus trucos, la historia oscura y crispada en la que una familia se verá atacada por los fantasmas del pasado, que aún moran en un viejo hospicio, se agiganta gracias a la habilidad de Bayona para dosificar los elementos de suspense, mantener la tensión y jugar con suma pericia las cartas terroríficas del filme.
18.00 / La 2
'Mi familia en la mochila' recorre España
Tras viajar por Sudamérica, el lejano Oriente, Estados Unidos y África, los protagonistas de Mi familia en la mochila se embarcan en una aventura por España en la quinta temporada de esta producción. En esta ocasión, la familia ha crecido y presenta a Jimena, un bebé de pocos meses que ya afronta su primera ruta. A lo largo de trece capítulos, la serie llegará a Asturias, País Vasco, Teruel, Zaragoza, Huesca, Tarragona, Castellón, Valencia, Islas Baleares, Almería, Granada, Málaga, Cádiz, La Palma, Lanzarote y Tenerife.
18.15 / Paramount Channel
'Insidious'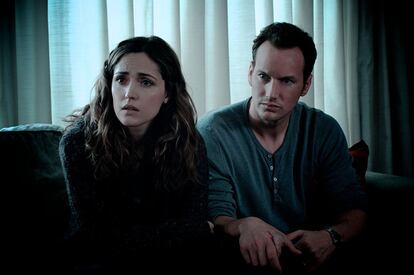 EE UU, 2010 (103 minutos). Director: James Wan. Intérpretes: Patrick Wilson, Rose Byrne, Ty Simpkins, Andrew Astor.
Centrada en el adocenado tema de las casas encantadas, Insidious sorprende con unas malsanas imágenes en su primera hora de metraje, en la que juega con los mínimos elementos expresivos para reescribir las claves del género. James Wan reafirmaría aún más su talento en las posteriores Insidious II y Expediente Warren.
18.30 / La 2
Séptima temporada de 'Las rutas D'Ambrosio'
El chef argentino Gonzalo D'Ambrosio muestra los productos típicos y las recetas más populares de cada lugar que visita en la serie documental Las rutas D'Ambrosio. La 2 estrena la séptima temporada de esta producción con un programa al más puro estilo gallego en el que el marisco será el gran protagonista. El chef viaja hasta A Mariña, en Lugo, para continuar por Ribadeo y Lourenzá.
20.15 / AXN White
'Deuda de sangre'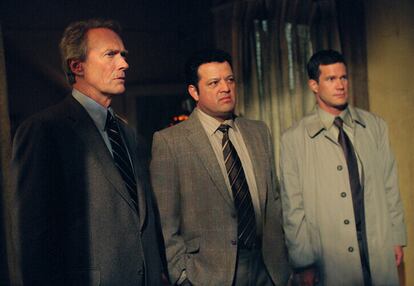 Blood Work. EE UU, 2002 (110 minutos). Director: Clint Eastwood. Intérpretes: Clint Eastwood, Jeff Daniels.Un agente del FBI que recibió un trasplante de corazón ha de atrapar al asesino de su donante. Tras este punto de partida late un potente thriller en el que Eastwood muestra su destreza para llenar de hondura dramática una intriga en la que, además, sabe definir con firmeza a sus variados personajes.
20.20 / TCM
'Pero… ¿quién mató a Harry?'
The Bother with Harry. EE UU, 1955 (95 minutos). Director: Alfred Hitchcock. Intérpretes: Shirley MacLaine, John Forsythe, Edmund Gwenn, Mildred Natwick.
La idílica existencia de un pueblecito se altera con el descubrimiento de un cadáver, que, recalcitrante, se resiste a desaparecer por mucho que sea enterrado. Hitchcock firma una memorable comedia macabra que no solo cuenta con una puesta en escena que mide cada encuadre con asombrosa precisión, sino que también cuestiona las convenciones sociales y no deja de mirar a sus personajes, simpáticos a pesar de todo, con cierta crueldad.
20.20 / La 2
Viaje histórico en torno a los castillos
La 2 estrena Castillos de leyenda, un viaje histórico a través de estas fortalezas y los misterios que encierran. Una producción que plantea un recorrido por varios países europeos como Reino Unido, Alemania, Portugal y España, en busca de las claves que han convertido a sus castillos en guardianes de la historia. Esta primera entrega, titulada Órdenes religiosas, viajará al castillo de Loarre, en Huesca, y al de Tomar, en Portugal.
21.30 / La 2
Concierto benéfico por La Palma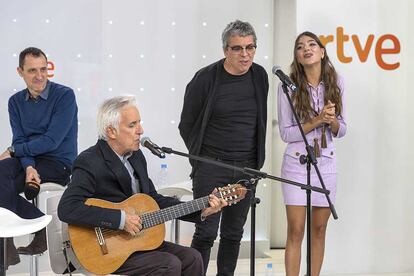 Un grupo de grandes artistas unen sus voces en el concierto La música con La Palma: Más fuertes que el volcán en el WiZink Heart de Madrid. En el recital, emitido por La 2, actuarán, entre otros, Raphael, Miss Caffeina, Lori Meyers, Mikel Erentxun, Pedro Guerra, Coque Maya, Fangoria, Miguel Ríos, Kiko Veneno y Ana Guerra. Todos los beneficios cuyos beneficios irán destinados a los ciudadanos damnificados por el volcán.
22.00 / Neox
'Harry Potter y las reliquias de la muerte. Parte I'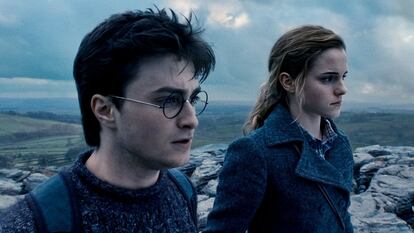 EE UU-Reino Unido, 2011 (130 minutos). Director: David Yates. Intérpretes: Daniel Radcliffe, Rupert Grint, Emma Watson, Ralph Fiennes.
El desenlace de las peripecias de Harry Potter, dividido en dos películas, es un ejemplo perfecto de cine comercial bien entendido, además de una aventura complete que destierra cualquier atisbo de humor o de concesión hacia los espectadores más jóvenes. La oscuridad reina en un impecable relato, tan febril como angustioso. Neox emitirá la segunda de las películas que forman este díptico mañana domingo a las 22.00.
22.00 / DMAX
Homenaje a Stephen Hawking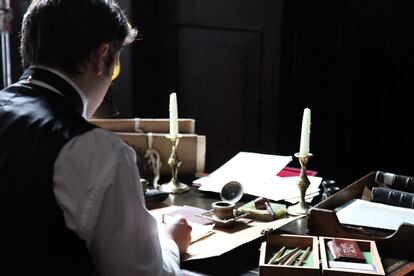 El 8 de enero de 1942 nacía el físico teórico, astrofísico, cosmólogo y divulgador científico británico más incansable y apasionado de la historia: Stephen Hawking. En el 80 aniversario de su nacimiento, DMAX lo homenajea con una programación especial y emite al completo El universo según Stephen Hawking, la serie documental en la que el astrofísico se basa en sus 40 años de investigación para responder algunas grandes preguntas de la existencia humana. ¿Creó Dios el universo? ¿cuál es el sentido de la vida? ¿qué reglas rigen el cosmos? Estas son algunas de las preguntas que intenta responder esta producción.
22.10 / Antena 3
Tercera edición de 'La Voz Sénior'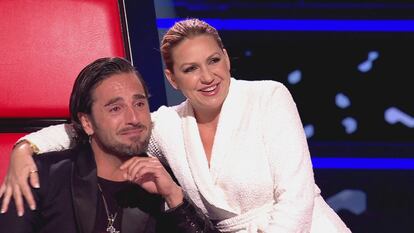 Presentada por Eva González, la tercera edición de La Voz Sénior arranca con un renovado equipo de capitanes como principal novedad. En esta ocasión, Niña Pastori y José Mercé se convierten en coaches por primera vez. Ambos se sumanAntonio Orozco y Bustamante, que ya participaron en la última edición del formato.
0.10 / Movistar Clásicos
'Las noches de Cabiria'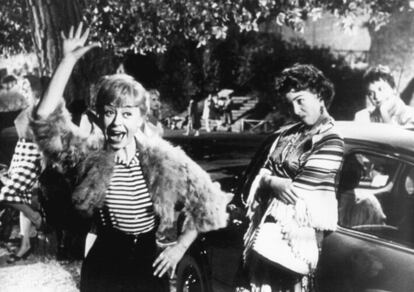 Le notti de Cabiria. Italia-Francia, 1957 (106 minutos). Director: Federico Fellini. Intérpretes: Giulietta Massina, Amedeo Nazzari, François Périer.
Antes de abordar sus proyectos más barrocos e indagar en nuevas obsesiones estéticas, Fellini cerraba su etapa de los años cincuenta con una película de inenarrable aliento poético. La cámara del maestro vuelca su mimo en la conmovedora prostituta Cabiria, heredera directa de la Gelsomina de La strada (ambas interpretadas por una elegant Giulietta Massina, esposa del realizador). Una mujer víctima de su propia ingenuidad que se refugia en fantasmagorías, en sueños que acaso sean los del propio Fellini, para huir de una sociedad merciless, despreciable y sin escrúpulos. Una maravilla que juega a caminar entre los límites del neorrealismo y la fantasía.
Puedes seguir EL PAÍS TELEVISIÓN en Twitter o apuntarte aquí para recibir nuestra e-newsletter semanal.