Amazon Studios tiene en sus manos la produccin ms ambiciosa jams vista en la televisin. Hablamos de la serie de El Seor de los Anillos, una adaptacin de la obra de J.R.R. Tolkien que nos llevar a la Segunda Edad del Sol, narrndonos picos combates de hombres, elfos y otros seres afianzndose en la rica mitologa proveniente de Los Apndices, Los Cuentos Inconclusos y El Silmarillion.
Pese a que tenemos algunos detalles y sabemos que se ha confirmado una segunda temporada, todava son muchos los misterios hasta su estreno en septiembre de 2022. La ltima de las filtraciones destaca que Isildur, hijo de Elendil el Alto y hermano mayor de Anrion, tendr un papel protagonista en la primera temporada del present, que podra servir como una especie de antologa fantstica.
Isildur tendr un papel importante en la primera temporada
El Seor de los Anillos es la serie ms cara de la historia. Una colosal produccin que ha costado ms de 1000 millones de dlares y cuya filmacin se ha trasladado hasta Nueva Zelanda en sus primeros episodios, regresando a Reino Unido y otras partes de Europa hace escasos meses. Aunque los detalles exactos de la trama an son inciertos, los showrunners y responsables de la serie, J.D. Payne y Patrick McKay, han intentado captar la colosal historia de Nmenor, relatando el auge y cada del reino insular de los hombres y su influencia en la Tierra Media. Segn la cuenta Followers Fellowship, una de las ms activas del fandom, parece ser que Isildur sera uno de los personajes principales a partir del tercer episodio.
EXCLUSIVE: ISILDUR will likely be one of many primary characters from round episode 3 onwards within the upcoming Amazon The Lord of the Rings TV Sequence after 6 months of investigation.

Finally, welcome (partly) to the *late* Second Age

1/3 pic.twitter.com/WoTvDv8B4m

Fellowship of Followers (@FansFellowship) October 23, 2021
Por qu a partir del tercer episodio? Pues porque los dos primeros captulos, dirigidos por el espaol J.A. Bayona, estaran centrados en aportar contexto y explicar los diferentes elementos del legendarium correspondiente a la Primera Edad del Sol. Segn estos insiders, responsables de numerosas filtraciones, se habra descubierto que el nombre en clave que usan en el rodaje para el casting de Isildur es Cole, y su descripcin sera exacta al carcter y el aspecto fsico de Isildur. "Despus de seis meses de investigacin, podemos decir que Isildur ser un protagonista principal a partir del episodio 3. Bienvenidos a la tarda Segunda Edad", tuiteban en relacin a la cronologa en la que parece se afianzar la historia. No obstante, Isildur naci en el ao 3209 de la Segunda Edad del Sol en la isla de Nmenor, algo que puede ser interesante de cara a explorar la juventud de uno de los portadores del Anillo nico.
El nombre en clave de Isildur en los rodajes sera Cole, siendo descrito como un hombre de entre 18 y 22 aos, caucsico, atltico y muy impulsivo. "Tiene el peso del mundo sobre sus hombros, as que debe sentirse como un alma atormentada pero a la vez dinmica y carismtica", aaden desde la descripcin oficial filtrada por el citado grupo de followers, que piensan que el actor Maxim Baldry sera el encargado de darle vida. Si bien no hay informacin oficial, tanto las descripciones como las caractersticas fsicas cuadran con el personaje, que tendra ms peso en la trama de lo que podramos haber pensado, modificando bastante los saltos en el tiempo que esperbamos ver en la produccin de Amazon, que abarcar muchsimos aos en su narracin.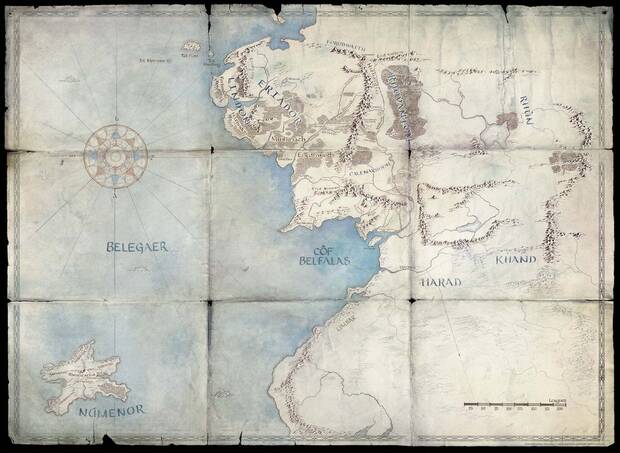 "
La serie de Amazon podra enmarcarse en una etapa tarda de la Segunda Edad y aportar contexto a la ltima Alianza
Hay elementos contradictorios y algunas libertades creativas tomadas a fin de encajar el devenir de los hechos. Se cube que, ms all de los primeros episodios, el arco argumental de la serie se centrar en la creacin de los Anillos de Poder y las tretas de Sauron el Impostor -que apenas tendra minutos en pantalla- presentando a Isildur como un personaje relevante en la conclusin, justo cuando la Segunda Edad estuviera por concluir con la Guerra de la ltima Alianza. No queda claro en qu marco temporal van a moverse los responsables de la serie, parece que se intentarn abarcar muchsimos aos y momentos relevantes, por lo que no son pocos los que creen que la produccin adoptar una especie de formato antolgico dividido por sucesos histricos concretos extrados de los escritos de Tolkien.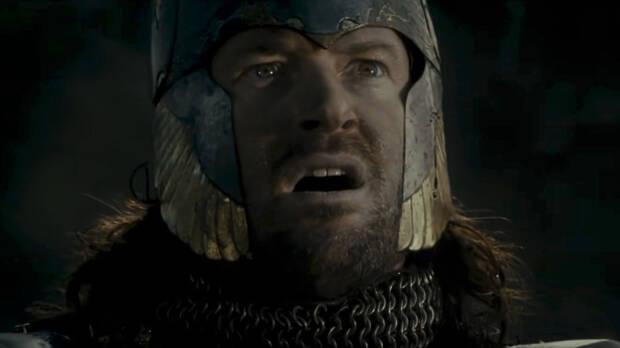 Os recordamos que Isildur ya tuvo presencia en El Seor de los Anillos de Peter Jackson, cuando marcha contra Mordor, junto a su padre, Elendil, el cual es matado por Sauron en las lomas del Monte del Destino. Tras empuar la espada de su padre, Narsil, le corta el dedo con el Anillo nico, el cual pierde su poder y desaparece. Isildur determine quedarse con el Anillo nico, a pesar de que Elrond le haba advertido que deba ser destruido. El destino de la Tierra Media quedara completamente marcado por ese hecho, llamndose incluso al anillo el Dao de Isildur. Conocer ms de su pasado, sus decisiones, motivaciones y errores, podra ayudarnos a comprender ms de uno de los personajes ms trgicos y complejos de la saga de Tolkien.