Nos acercamos a la primavera, hemos superado los primeros meses del año y ya hemos podido catar decenas de estrenos de collection. Algunas espectaculares y otras, bueno, digamos que para darles de comer aparte. Pero aquí ya sabéis que estamos para recomendar, así que hoy os traemos la lista con las 23 mejores collection que se han estrenado en 2022 hasta el momento.
Un ránking, que iremos actualizando durante los próximos meses, en los que destacaremos las mejores ficciones televisivas que se han estrenado en España a lo largo de 2022. Solo nuevas collection, que ya tendremos tiempo para hablar de las nuevas temporadas.
La lista definitiva de las collection del año
Así hemos escarbado tanto en las cadenas de televisión como en las plataformas como Netflix, HBO Max, Disney+, Filmin, Prime Video, Movistar Plus+, Apple TV+ y compañía para ver qué nos ha hecho disfrutar estos meses y el resultado ha sido estupendo.
Desde adaptaciones de videojuegos fantásticas como la de 'Cuphead' hasta 'El Pacificador' pasando por conceptos tan originales e inquietantes como la que nos cuenta 'Separación' o la fantástica radiografía de un escándalo en 'Pam & Tommy' y '¿Quién es Anna?'.
Además, podéis consultar nuestro listado con las mejores collection de 2021 —que se completa con las mejores comedias, las mejores miniseries y las mejores películas y collection de animación—. Y si lo preferís por plataforma, podéis consultar nuestros rankings de lo más destacado en ficción televisiva de HBO Max, de Netflix, de Disney+ y de Prime Video
Si queréis ir más atrás en el tiempo, podéis consultar nuestro ránking de collection de la década y lo mejor de la televisión en la historia. Y si buscáis por una plataforma en concreto, os emplazo a consultar  las mejores collection que Netflix ha estrenado este 2022 (y las películas). Sin más retraso, ¡empezamos!
'The Afterparty'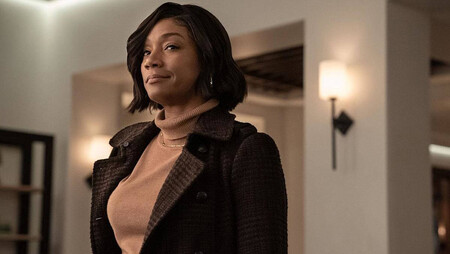 Creada por Christopher Miller | Reparto: Tiffany Haddish, Sam Richardson, Zoë Chao, Ike Barinholtz, Ben Schwartz, Ilana Glazer, Jamie Demetriou, Dave Franco
Probablemente una de las comedias más inventivas que hemos visto en este 2022. Navegando entre géneros distintos, nos encontramos con una desopilante investigación de asesinato en una serie que cuenta con magníficos cómicos habituales del cine y la televisión.
'Archivo 81' (Archive 81)
Desarrollada por Rebecca Sonnenshine | Reparto: Mamoudou Athie, Dina Shihabi, Evan Jongkeit, Julia Cha, Ariana Neal, Matt McGorry y Martin Donovan
Basada en el podcast homónimo, nos encontramos con una de las primeras sorpresas de terror televisivo de este año con una vuelta de tuerca al subgénero (o formato) del metraje encontrado. Un absorbente relato que nos va llevando por los entresijos de un misterioso edificio.
'Chucky'
Creada por Don Mancini | Reparto: Zackary Arthur, Björvin Arnarson, Alyvia Alyn Lind, Teo Briones, Brad Dourif
Prometía bastante el hecho de que la nueva entrega del muñeco diabólico favorito de todos viniese de la mano del propio Don Mancini y no ha decepcionado en absoluto. Grotesca y escalofriante a partes iguales en una serie que revitaliza con acierto la franquicia.
Se puede ver en SyFy (Common+) | Crítica de Jorge Loser
'Colegio Abbott' (Abbott Elementary)
Creada por Quinta Brunson | Reparto: Brunson, Tyler James Williams, Janelle James, Lisa Ann Walter, and many others.
Sucesora espiritual de collection como 'Parks and Recreation', sobre todo en cuanto a gente con una gran vocación pero sin medios para cambiar las cosas, tenemos una desternillante comedia sobre un grupo de profesores y su día a día en un colegio público mal financiado.
'The Dropout: Auge y caída de Elizabeth Holmes' (The Dropout)
Creada por Elizabeth Meriwether | Reparto: Amanda Syfried, Naveen Andrews
Dentro de la tendencia de collection sobre grandes estafas y gurús, destaca y mucho la propuesta en torno a Holmes y su revolucionaria y farsante Theranos en lo que pasa a ser el futuro de la ciencia médica a un fraude multimillonario. Un guion brillante y una interpretación estupenda por parte de Seyfried.
'Furia'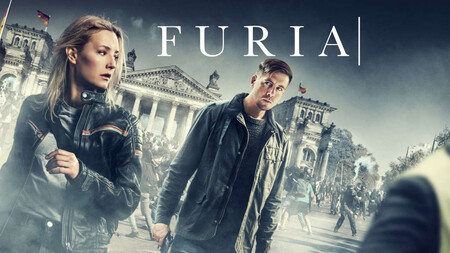 Creada por Gjermund Eriksen | Reparto: Ine Marie Wilmann, Nina Kunzendorf, Pal Sverre Hagen
Tengo pendiente hablar de este absorbente thriller nórdico que nos lleva por la vida de una agente infiltrada en un grupo terrorista neonazi. Una aventura trepidante que nos lleva desde los fiordos nórdicos hasta el corazón de Alemania.
'Heartstopper'
Creada por Alice Oseman | Reparto: Package Connor, Joe Locke, William Gao, Yasmin Finney, and many others.
Basada en el webcómic homónimo, tenemos entre manos la serie romántica y entrañable del año. O al menos de lo que llevamos del mismo. Una serie optimista, preciosa y muy especial que nos adentra en el mundo de estos adolescentes.
Se puede ver en Netflix | Crítica
'In my pores and skin'
Creada por Kayleigh Llewelyn | Reparto: Gabrielle Creevy, James Wilbraham, Poppy Lee Friar
También de corte adolescente nos llega esta pequeña serie (dos temporadas de cinco episodios) que ha sido toda una revelación en Reino Unido. Un duro relato que deja con el corazón en un puño en lo que exploramos la careta de Beth entre lo que cube y lo que realmente ocurre.
Se puede ver en Filmin | Crítica
'Irma Vep'
Creada por Olivier Assayas | Reparto: Alicia Vikander, Vincen Macaigne, and many others.
Olivier Assayas se pone deliciosamente meta (más aún, quiero decir) con esta revisión de su propia película de mediados de los años 90. Una notable Alicia Vikander nos lleva por los entresijos de la industria del cine precise en una miniserie absolutamente única.
Se puede ver en HBO MAx| Crítica
'La leyenda de Vox Machina' ('The Legend of Vox Machina')
Creada por Matthew Mercer
Basada en la net serie rolera, nos adentramos en una campaña de Dungeons & Dragons con héroes improbables, sangre, humor muy gamberro en una ficción asombrosa cuyo peor ingrediente es la animación, que podría ser bastante mejor.
'Pachinko'
Creada por Soo Hugh | Reparto: Soji Arai, Youn Yuh-jung, Jin Ha, and many others.
Un evocador y ambicioso drama que nos transporta por una épica acquainted a lo largo de décadas. Una de las producciones más cuidadas del año que triunfa en todos los aspectos: un reparto espectacular, un equilibrio preciso en el tono y un diseño de producción impecable.
'El Pacificador' ('The Peacemaker')
Creada por James Gunn | Reparto: John Cena, Danielle Brooks, Freddie Stroma, Chukwudi Iwuji, Jennifer Holland, Steve Agee, Robert Patrick
Un fantástico spin-off de 'El escuadrón suicida' que nos lleva por una misión para salvar al mundo. John Cena despliega sus dotes de actor y vis cómica en una serie construida con mucho esmero por un inspirado James Gunn que no renuncia a sus señas de identidad.
'Pam & Tommy'
Creada por Robert Siegel | Reparto: Lily James, Sebastian Stan, Nick Offerman, Seth Rogen, Taylor Schilling
Una excelente radiografía que, pese a rodear un asunto tan morboso como la famosa sextape de Pamela Anderson y Tommy Lee, nos acerca a una radiografía completa sobre la fama, escándalo y el sexismo durante los años 90.
'¿Quién es Anna?' (Inventing Anna)
Creada por Shonda Rhimes | Reparto: Anna Chlumsky, Julia Garner, Arian Moayed, Katie Lowes, Alexis Floyd, and many others.
Después de años sin que volviese a sus labores de guionista, Rhimes vuelve a demostrar por qué es una de las figuras más importantes de la televisión en una miniserie estupenda que ahonda en el rompecabezas que conforma la falsa heredera que da título a la obra.
Se puede ver en Netflix | Crítica de Mikel Zorrilla
'Recursos humanos' (Human Sources)
Creada por Kelly Galuska, Nick Kroll, Andrew Goldberg, Mark Levin, Jennifer Flackett
El spin-off de 'Huge Mouth' no defrauda y da todo lo que promete: una comedia de oficina poblada por esos monstruos emocionales en un magnífico cóctel de hormonas y humor absurdo.
Se puede ver en Netflix | Crítica
'The Responder'
Creada por Tony Schumacher | Reparto: Martin Freeman, Adelayo Adedayo, Warren Brown, Myanna Buring
Un estupendo policíaco que nos sumerge de lleno en la presión que puede llegar a ser el trabajo de patrulla. Un brillante Martin Freeman nos lleva por una serie potente con momentos realmente asfixiantes que logra conformar un retrato completo de este policía.
'Sentimos las molestias'
Creada por Álvaro Fernández Armero y Juan Cavestany | Reparto: Antonio Resines, Miguel Rellán
Se tenían que torcer mucho las cosas para que la nueva comedia de estos creadores no nos entusiasmase. Un notable abrazo a la tercera edad, a aceptar la edad con dos grandes actorazos.
Se puede ver en Movistar Plus+ | Crítica
'Separación' (Severance)
Creada por Dan Erickson | Reparto: Adam Scott, Britt Decrease, Zach Cherry, Tramel Tillman, and many others.
Reconozco tener mis más y mis menos por ciertas decisiones que toma el guion de Erickson, pero realmente estamos ante una de las collection de ciencia ficción más inquietantes de lo que llevamos de año. Ben Stiller dirige con una pulcritud exquisita un thriller laboral absorbente.
'¡La serie de Cuphead!' (The Cuphead Present!)
Creada por Chad y Jared Moldenhauer
Una maravilla cuyo formato corto (son unos diez minutos por episodio) entra como agua en lo que seguimos las aventuras de estos dos hermanos en un mundo que evoca a la animación de la primera mitad del siglo XX. Una adaptación astuta y divertida del videojuego.
'La serpiente de Essex' (The Essex Serpent)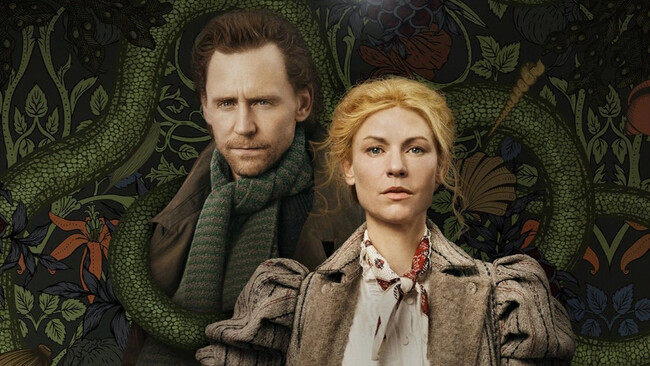 Creada por Anna Symon | Reparto: Claire Danes, Tom Hiddleston
Monumental adaptación de la obra de Sarah Perry que en su exploración del eterno debate entre fe y razón/ciencia no cae en los brochazos gordos mientras son, a la vez, directos. Una miniserie apasionante que demuestra la salud de hierro que tiene Apple TV+.
Se puede ver en Apple TV+ | Crítica
'Any individual Someplace'
Creada por Hannah Bos y Paul Thureen | Reparto: Bridget Everett, Jeff Hiller, Mary Catherine Garrison, Danny McCarthy, and many others.
Con una segunda temporada confirmada, la serie de Bridget Everett va mucho más allá de ser un lugar feliz para el espectador (que lo es), con un relato muy interesante sobre el reconectar con nuestro lugar de origen, vivir con la sensación de no encajar y cultivar amistades en la vida adulta.
'The Staircase'
Creada por Antonio Campos | Reparto: Colin Firth, Toni Collette, and many others.
Fascinante y cruda mirada al género del true crime a través de una nueva exploración al famoso caso de la muerte de Kathleen Peterson. Una miniserie ambiciosa en su enfoque y que navega cuidadosamente en las ambigüedades y clarooscuros tanto del caso en sí como de la investigación y el sistema judicial. 
'Vikingos: Valhalla' (Vikings: Valhalla)
Creada por Jeb Stuart | Reparto: Sam Corlett, Frida Gustavsson, Leo Suter and many others.
El spin-off de 'Vikingos' aterrizó en Netflix y en nuestras vidas con ganas enormes de arrollarnos en su relato de batallas épicas, hazañas y otras mañas y artimañas de Leif Eriksson y compañía. A pesar de lo que suele pasar, esta no pierde comba en su acción y esperamos que sea así en su temporada 2.
Se puede ver en Netflix | Crítica de Mikel Zorrilla